The Shearwater University Kayaking School aims to make this beautiful activity available and safe for people who love being close to nature on the Salish Sea. 
This four day sea kayaking immersion class will launch a lifetime of safe and inspiring kayaking adventures.  We will cover everything you need to get you started exploring the Salish Sea.  Taught by a master mariner,  American Canoe Association Certified Instructor, and professional educator, the course includes all the skills and content for ACA Coastal Kayaking Level 1 through Level 3.
Prerequisites:  None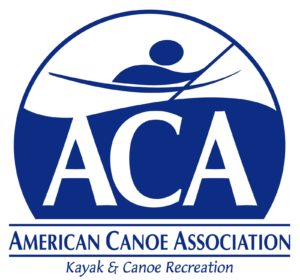 Personal Preparation


The Paddling Environment

Kayaks and gear

Getting in and out without getting soaked 

Paddle Stokes & Maneuvering

Bracing  (3 types)

Wet Exit

Group Rescues


Self Rescues

Paddling judgment

Rolling introduction

Trip Planning


Tides & currents

Weather

Charts & compass

Hazards & Safety preparedness & management

Signaling and safety devices
Click the Dropdown Below to Choose Your Dates
In & Out, Paddle About
Introduction to Kayaking
A seven-hour class for those who want a basic introduction to paddling and safety.  Prepares you to kayak in calm, nearshore waters, to enjoy the simple beauty of the water and shoreline.
Skills Covered:
Getting in and out of a kayak at the beach without getting soaked

How to get out and back into your kayak if it tips over

Basic strokes for getting around

Essential gear to keep you afloat

Balance and bracing to keep you right side up
Schedule:  
10 am – 5 pm

Click the menu below to choose your date.
Oops! Bracing & Rescues 
Capsize Prevention & Recovery
This is the most important skill set to learn after being introduced to kayaking, and before venturing away from the shore.  This six-hour class will cover the knowledge and skills to keep you safe while paddling.
Prerequisites: Beginning level kayaking experience.  In & Out, Paddle About fulfills this requirement, or any prior experience such that you can do basic paddling and maneuvering of a kayak.
Skills Covered:
Sea kayaking safety & rescue gear

High and low bracing techniques to keep you upright

Wet exit practice for the times that you don't

Assisted rescue methods for helping a companion back in their boat – multiple scenarios & stratigies

Self-rescue methods for getting back in by yourself
Schedule:
10 am – 5 pm

Click the drop-down to choose your date
Sea Kayaking Trip Planning
You've been paddling with others, but would like to plan and lead some trips of your own. This eight hour course covers the ingredients for safe and enjoyable kayaking excursions.
Prerequisites:  You have participated in a number of day paddles led by others, and possibly even over night kayaking trips.  You have good paddling and maneuvering skills.  You have a solid self-rescue and skills to assist another kayaker back into their boat.
Schedule:
Choose your class from the registration drop down menu below.

9:00 am – 5:00 pm

Optional group paddle the next day (weather permitting)
Location:  Seafarers' Memorial Park Building, Anacortes.
Skills Covered:
Using charts to plan a safe route for the skills of the group; interpreting chart symbols accurately and tracking your location

Reading tide and current tables; planning your trip to accommodate them

Finding and interpreting the marine weather forecast for your paddling area

The importance of judgment

Safety planning and emergency management

Communication while paddling and safety protocols

Identifying hazards on a route and planning to avoid or mitigate them

Apply your skills to planning a kayaking trip for the next day.
Our kayaks come with a paddle, spray skirt, life jacket, paddle float, and pump.  
Due to the cold water risks associated with kayaking on the Salish Sea, our single sea kayaks can only be rented if:
You have been trained in and have accomplished wet-exit and rescue skills (our classes or equivalent)

You will be wearing a wetsuit or drysuit while paddling
All prices are "per day".  Contact us for scheduling.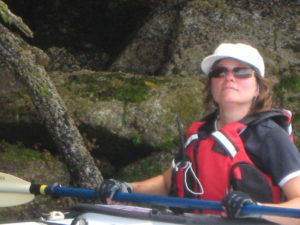 Phyllis Woolwine has been paddling the Salish Sea and the Inside Passage for over 30 years. An American Canoe Association Certified Coastal Kayaking Instructor, she has planned, navigated, and led extended sea kayaking expeditions in these Northwest waters since the late 80s. As much as paddling is in her bones, education is in her heart and mind. Phyllis has been a professional teacher and teacher educator for her entire adult life. Connecting with students, their individual learning styles, and helping them reach their personal goals, is her passion and life's mission.