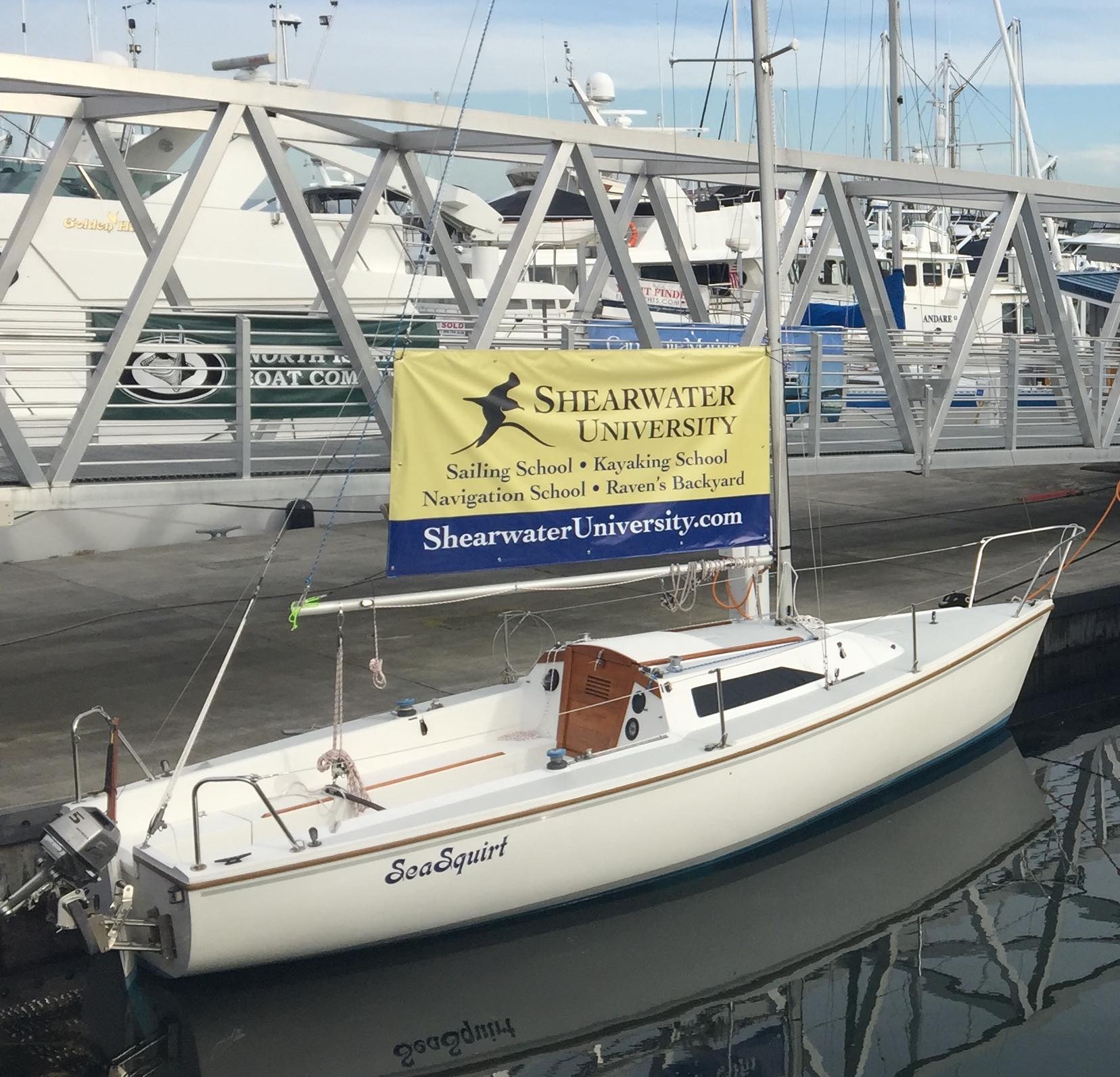 New Graduate Rental
$80 for a full day to get out and practice your new skills right away.  Limit two per student; expires at the end of your certification season.
Schedule rental by phone or email.  Damage deposit required (below).
At least one boater on board is required to have a Washington State Boater Card.  If you don't yet have one, here is a link to the only FREE online course, offered by BoatUS:  BoatUS WA Boater Safety Course.
Join the SeaSquirt Graduate Community!
For frequent renters: 10% off rentals.  No initiation fee.  Just keep your damage deposit on record for the duration of your membership.  Rentals are streamlined – easy!
Damage Deposit
Required to cover the insurance deductible for any damage caused by renter to SeaSquirt or other property during rental.  Fully refundable after the boat is returned undamaged.